Welcome to RACS online!
Our site is designed to provide you with some basic information about the School.  If you have additional questions or concerns not covered on our site, please feel free to contact us.
At the Rutland Area Christian School we are committed to reaching the hearts and minds of the next generation for Christ. We are committed to integrating the Scriptures into the learning process of our children. We are committed to academic excellence. We are committed to raising a generation where character still counts.
Mission Statement
Rutland Area Christian School exists to assist Christian parents in their responsibility to educate their children in the truth, knowledge and character proclaimed in the Word of God.
We believe that education should begin with a concern for the student's relationship with God through Jesus Christ. Our goal is to guide each child to think biblically, to develop a Christian worldview, and to independently appraise all things from this framework. Central to our curriculum is the integration of biblical principles into the total learning experience. This is our basis for developing Christian character. Our conviction is to guide children to their capacity for poised leadership, serving their fellow man consistent with the call to love God with all their heart, soul, mind and strength, and their neighbors as themselves.
Please support our sponsors shown on the top left hand corner of each page. Their financial support helps make this site, and much that we do at the school possible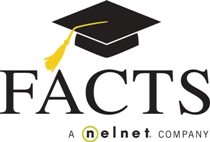 ---
Donate with PayPal!
---