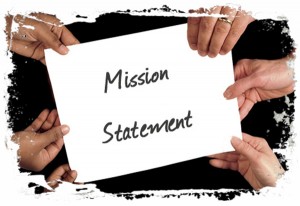 Rutland Area Christian School is an independent, interdenominational, coeducational Christian school, operated cooperatively by an association of members. It offers pre-school, elementary, junior high and high school education of high quality, guided by the principles and values revealed in the Bible, God's written Word.
The school is committed to the historic Christian perspective of life as set forth in the Bible, recognizing God as the Creator of all things, and Jesus Christ as the Son of God and Savior. It holds that the fear of God is the beginning of wisdom, that fellowship with God is the basis of true community, and that each student is uniquely created by God as a physical, intellectual, social, emotional and spiritual being and is thus endowed with particular talents.
In accordance with its character as a Christian educational institution, Rutland Area Christian School defines its mission in terms of the following goals:
To provide its students with a traditional and diverse educational experience that meets the highest standards of excellence.
To integrate its curriculum at all levels and in all subject areas with a Biblical perspective on truth and reality.
To provide opportunities for social and spiritual growth, as well as academic progress.
To develop personal and caring student-teacher and parent-teacher relationships.
To encourage parent involvement in the educational experiences of their children, impressing on them the responsibility of the education of their children.
To maintain and apply standards of discipline that are consistent, fair and respectful of the dignity of each student, and that aim to contribute to the student's spiritual and social growth.
To encourage students to come to and grow in a personal commitment to Jesus Christ as their Savior and Lord.
Academic Mission
Our mission is to enable students to flourish to their full individual academic potential, developing higher-level thinking skills in a balanced curriculum.  Success will be measured by standardized testing, screening tools and alternative/normal assessments.  We will provide high expectations, support, and individual work plans/instruction for every student.
Social Mission
In the spirit of "loving your neighbor as yourself" students will develop relational and personal skills that will give them the ability to be flexible, take initiative, be productive and provide leadership in whatever areas of life God takes them.
The Social Mission is based on providing the following pillars across our curriculum:
–  Relational skills (interaction with others and social skills)
–  Career preparation
–  Money (handle money well so you are free to give)
–  Dating
–  Safety (drugs, internet, basics)
–  Family (God's design for the family, relationships)
–  Community (groups to belong to, not be gang member, citizenship)
Spiritual Mission
The students will love the Lord their God with all their heart, with all their soul, with all their mind and with all their strength (Mark 12:30), glorifying God and enjoying Him forever.