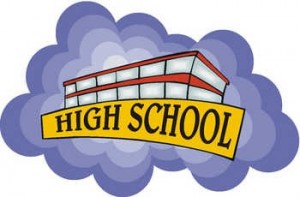 Program:
Graduation requirements include 24 credits including 4 credits in Bible. A student entering grade nine and expecting to graduate after grade twelve will need 24 credits to receive our high school diploma. Students entering at grade ten will need 23 credits, grade eleven will need 22 credits, and grade twelve will need 21 credits.
Graduation Requirements
General Diploma
English
Math
Bible*
Social Studies (including U.S. History)
Health .
Science (including biology)
Physical Education
Computers
Fine Arts
Electives
4 credits
3 credits
3 credits
4 credits
4 credits
5 credit
1.5 credits
5 credit
1 credit
2.5 credits
TOTAL (minimum requirements) 24 credits
College Prepatory Diploma
In addition to the above requirements, student's course of study must include 3 credits of a foreign language.
**********
All students must enroll in a minimum of 6 credits per year.
*Students may have fewer credits in Bible if transferring from a school without a course in Biblical Studies. The total number of credits required for graduation will remain the same,